Our History
Founded in 1896, Woodland Golf Club has a long standing tradition of providing a welcoming home away from home with top notch amenities and service for our Members. Though renovated and modernized throughout the years, Woodland has maintained its historic New England charm and refined elegance for generations of families.
Three Distinguished Champions
The Woodland Golf Club logo prominently features three stars to celebrate the Club's three US Amateur Champions: Francis Ouimet, Jesse P. Guilford, and Stanley E. "Ted" Bishop.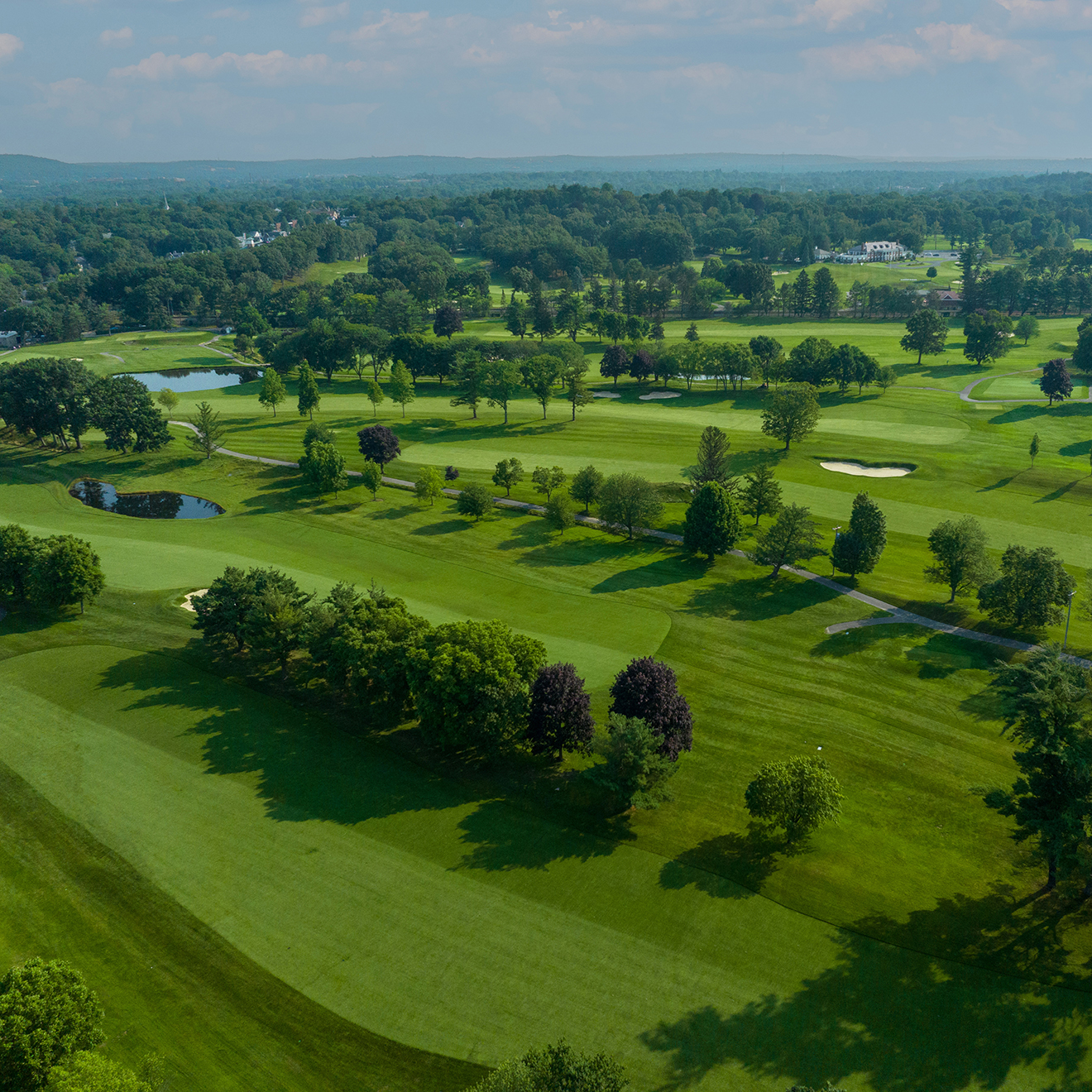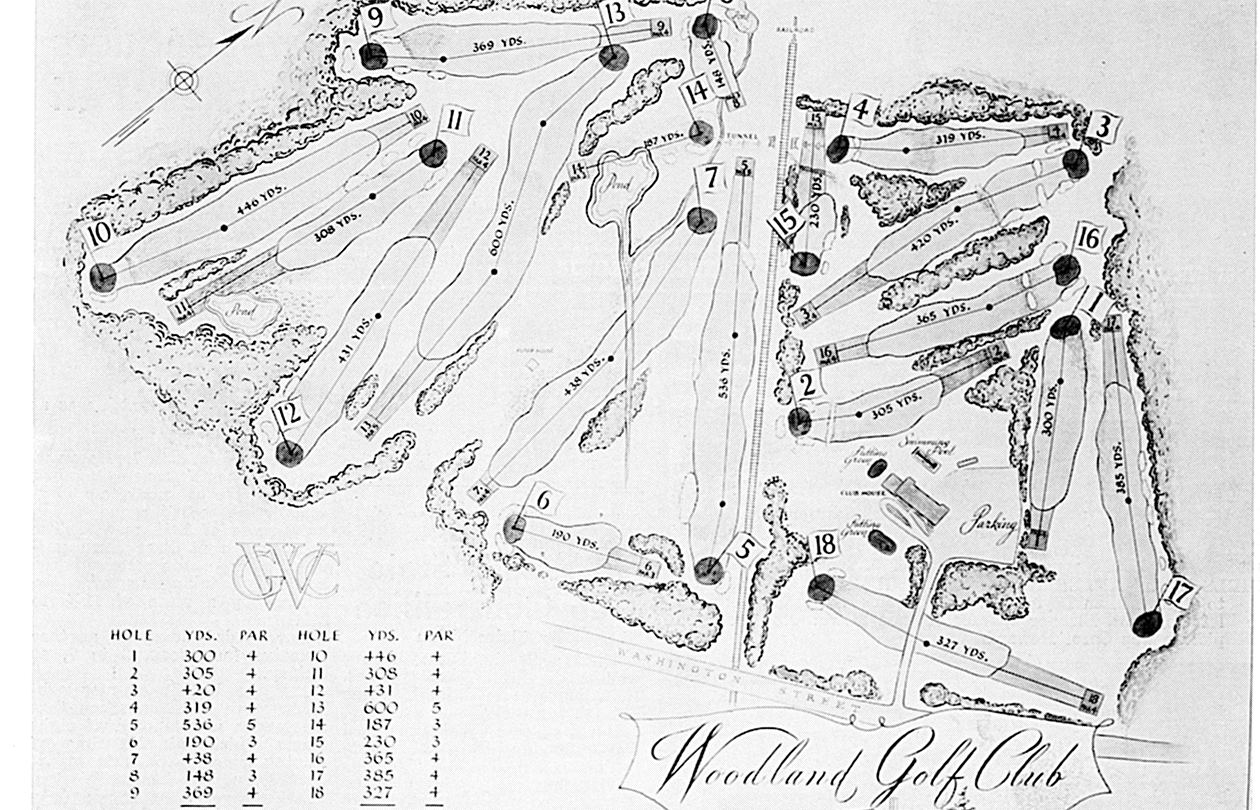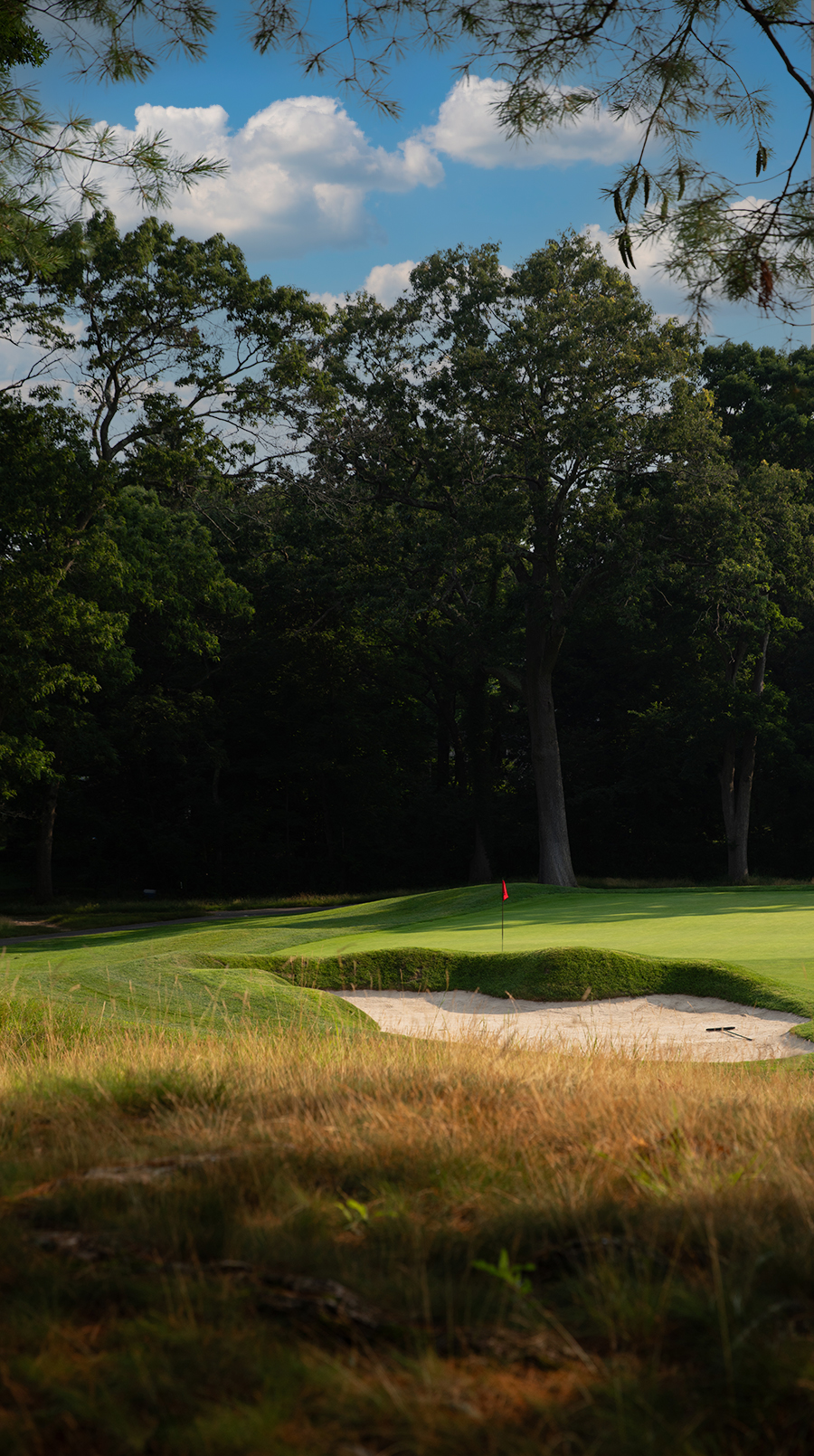 Course Design History
The Woodland golf course has a storied history from our original design in 1901, a Donald Ross redesign in the 1920s, to our implemented master plan of the last few years.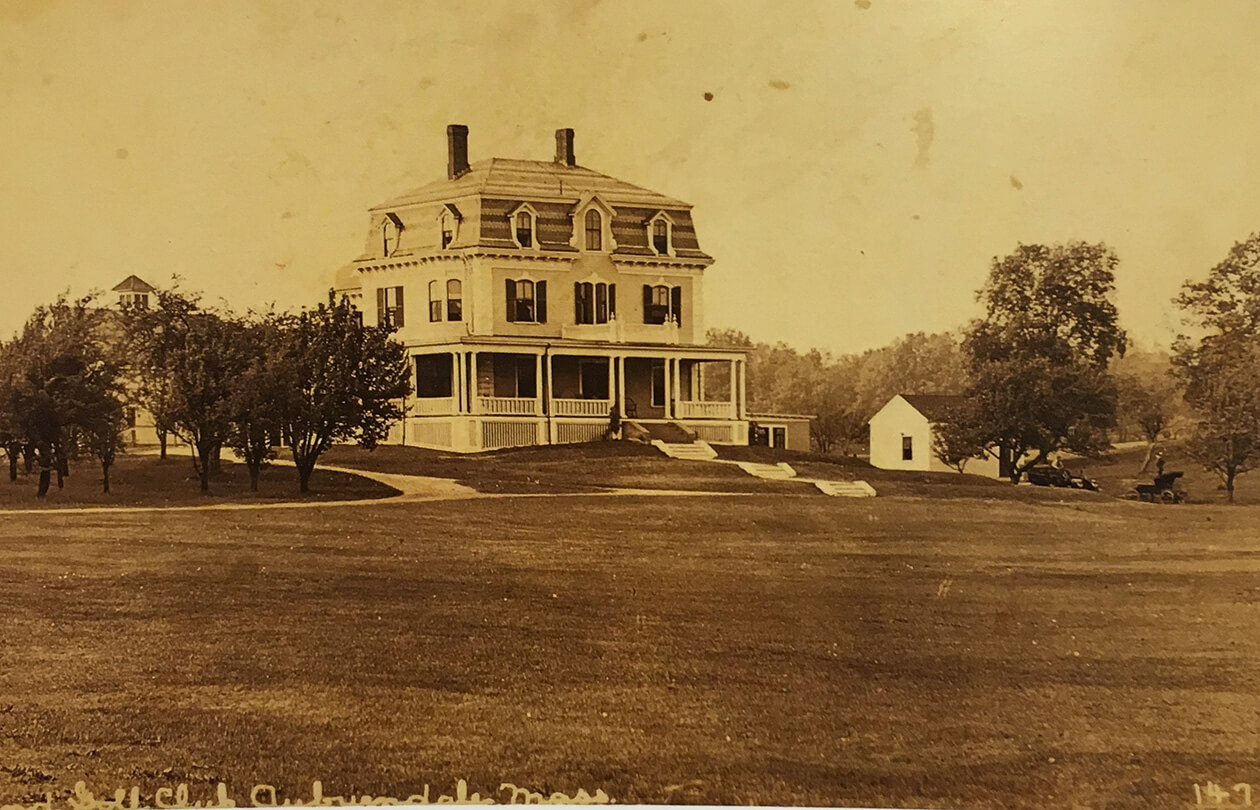 1896
Founding Members Meet
It was a late fall day, a half-mile east of our current entrance at the Woodland Park Hotel, where the founding Members met to conceptualize what is now known as Woodland Golf Club. The 36 original members appointed Geroge E. Blackmur, who served as the first President of the club.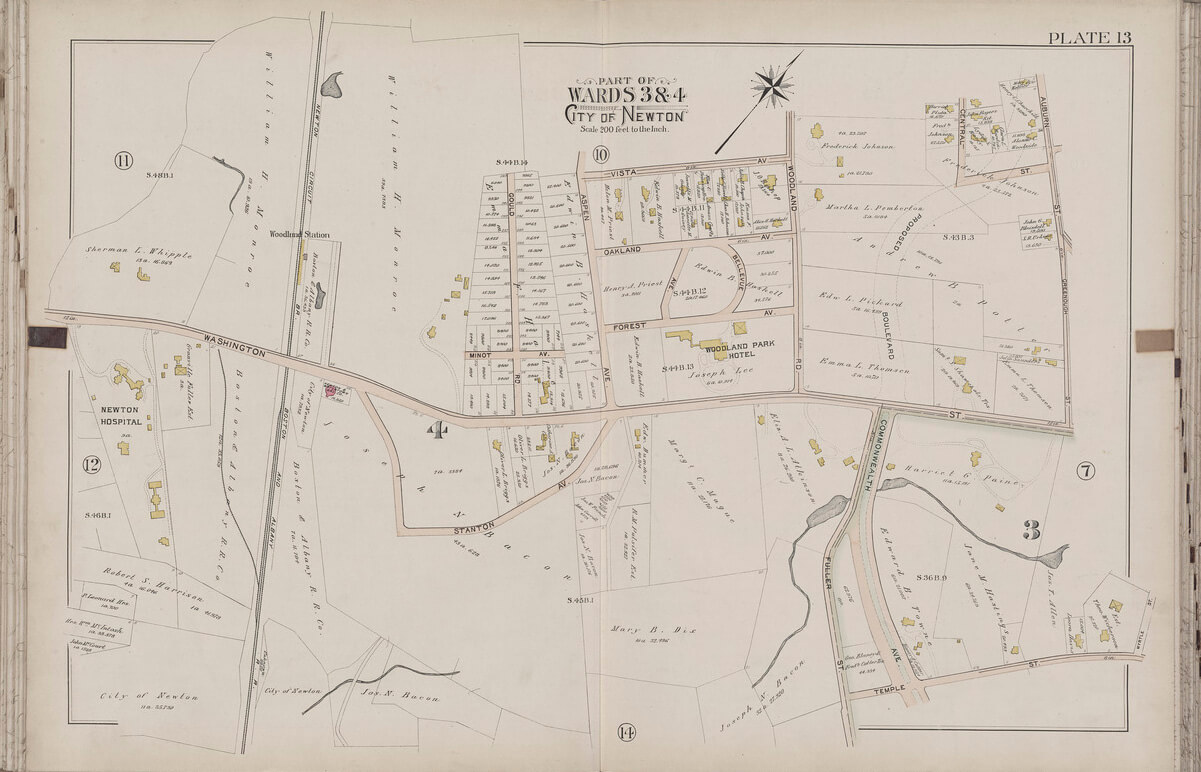 1897
USGA Recognition
It was made official just a few months after inception as Woodland was recognized as a club by the United States Golf Association. With only five holes of golf established, Woodland Golf Club of Auburndale becomes the 37th Club to join the USGA.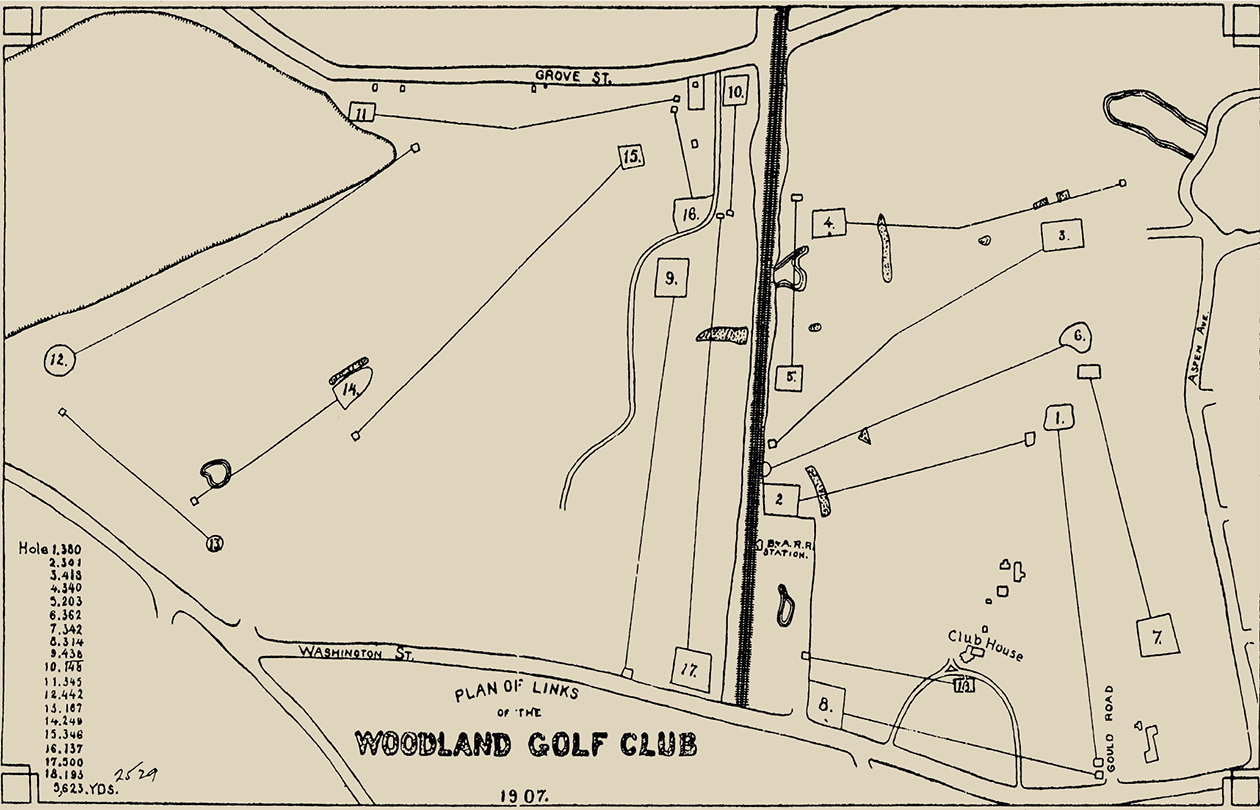 1901
Donald Ross Design
A new architect by the name of Donald Ross was commissioned to design Woodland Golf Club's complete 18-hole course. And by 1903, Woodland became just the third golf course Donald Ross had created to date.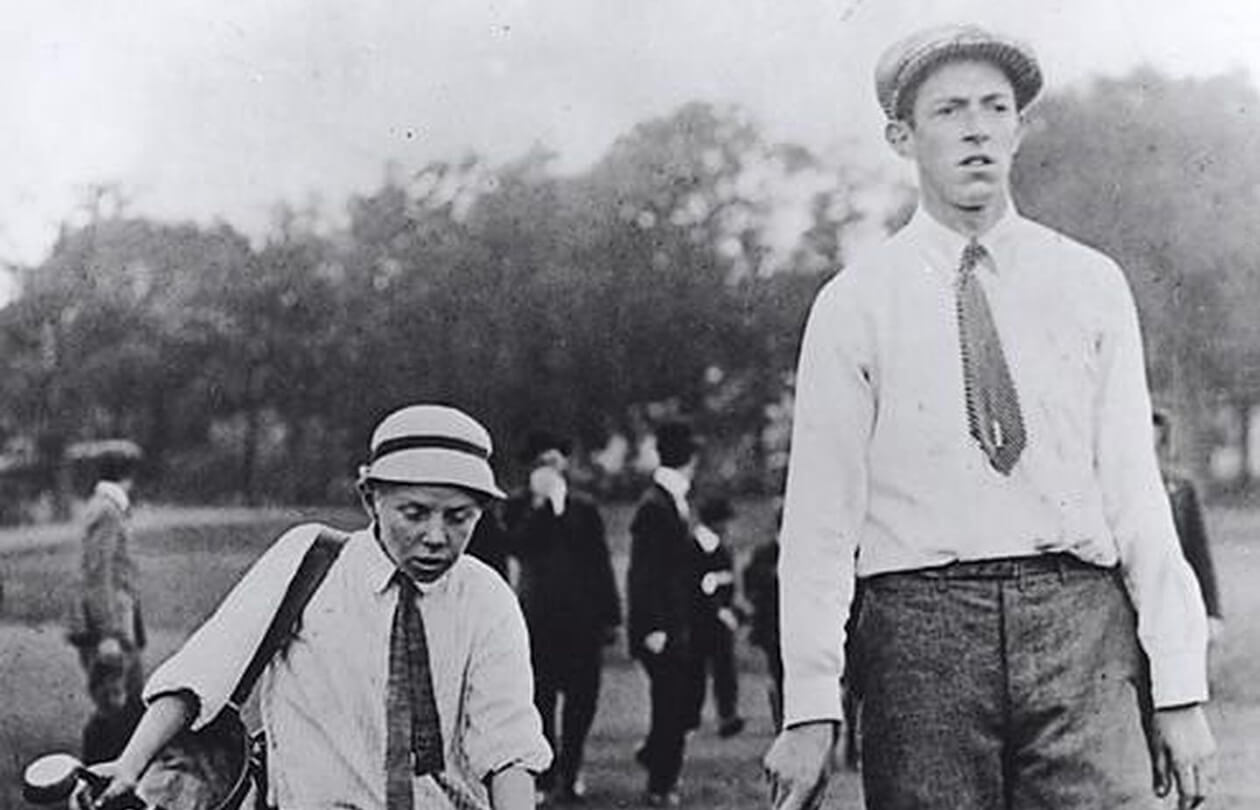 1910
Francis Ouimet Joins Woodland
As a young high school golfer, Francis Ouimet is elected to a junior membership. Ouimet, who was determined to play in the US Amateur Championship, needed a membership to a USGA recognized club and coming from a working-class family, Woodland provided that opportunity.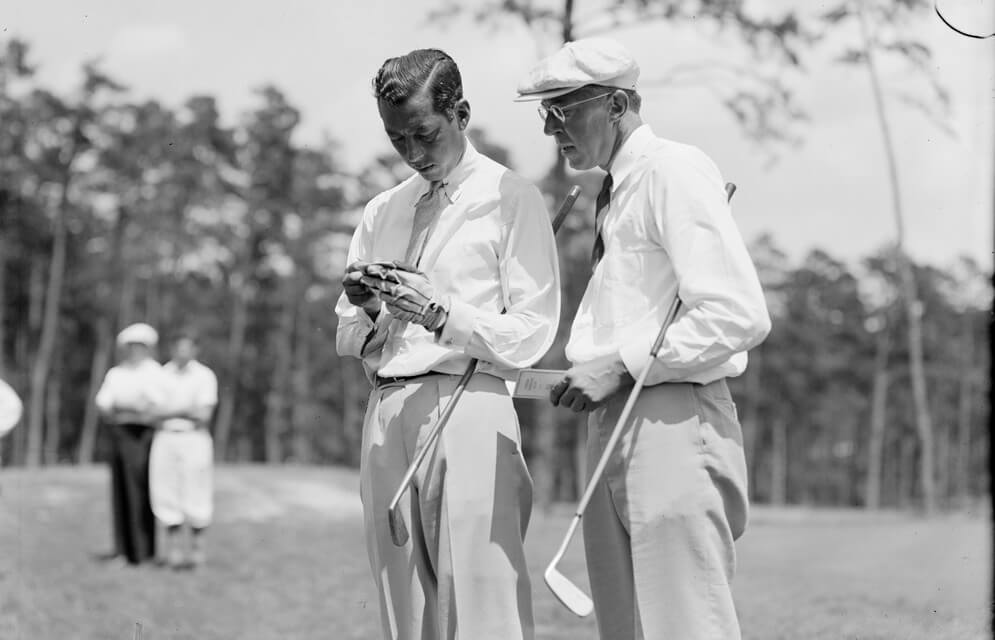 1913
Ouimet Wins US Open
Still an amateur, Francis Ouimet shocked the international golf community with a win at the 1913 US Open over Great Britain's Harry Vardon, who at the time was one of the top players in the world touting six professional championships.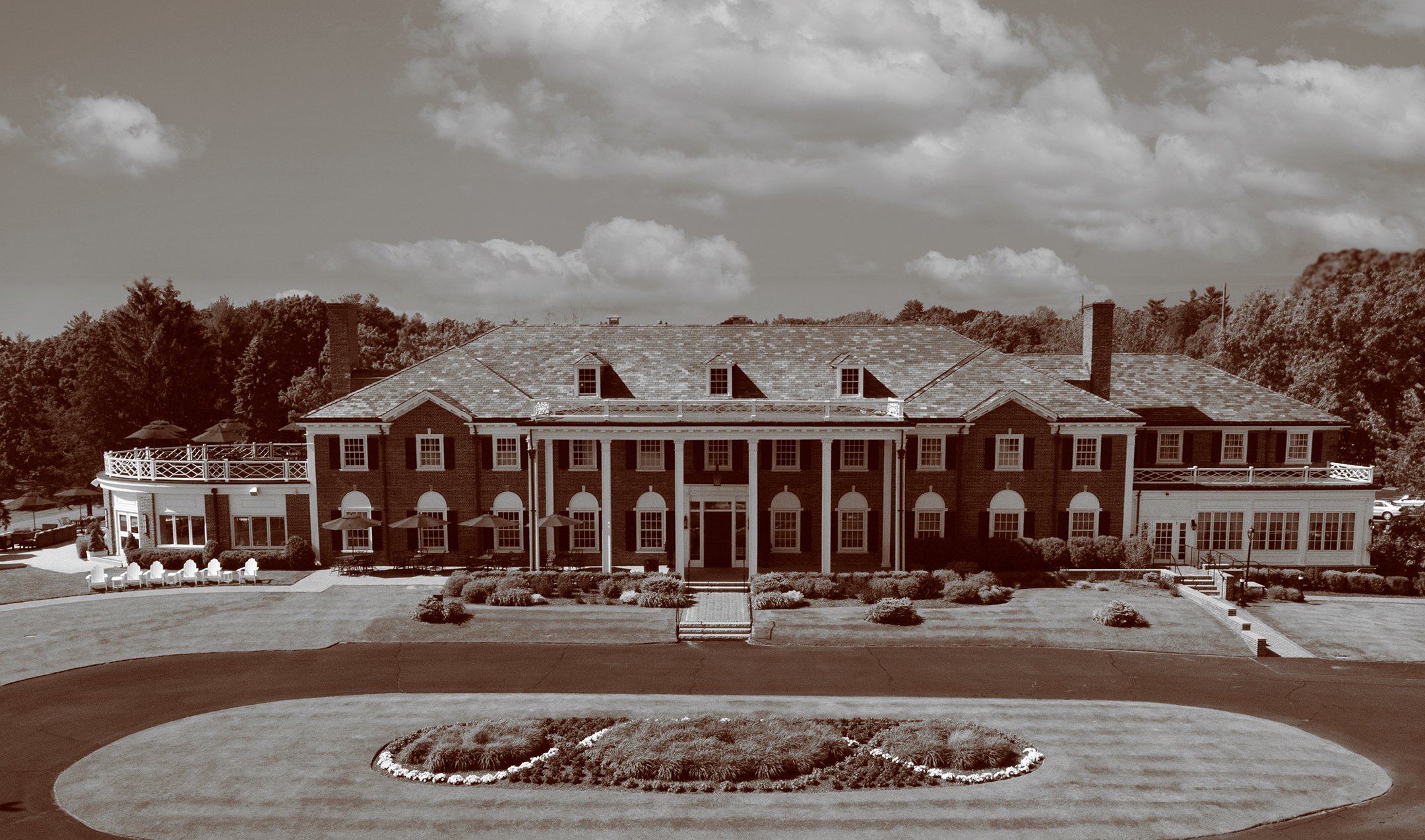 1923
New Clubhouse Construction
Plans were set in motion by the Members of Woodland Golf Club to construct a new facility and in 1923 the new Woodland Clubhouse was completed with stately columns and robust brick walls. This Newton landmark building is the same Members enjoy to this day.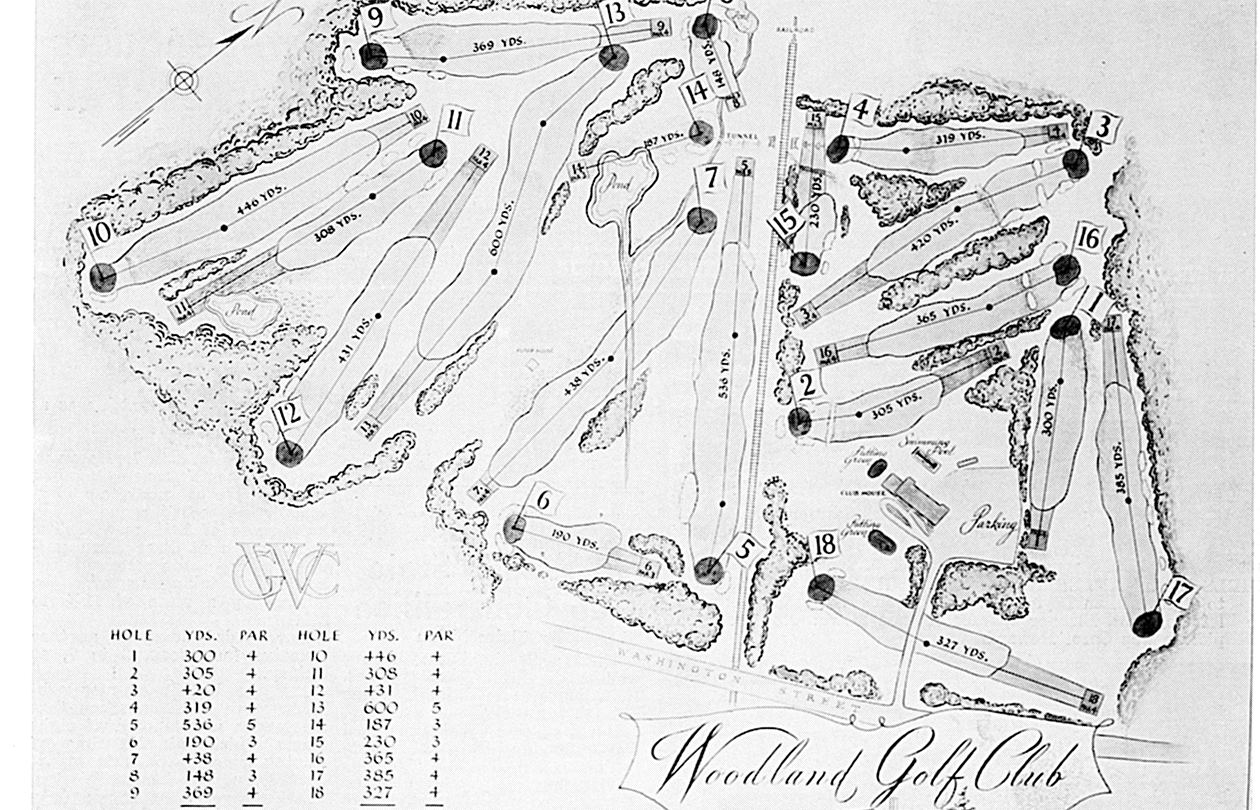 1928
Donald Ross Returns
Additional land is purchased and Woodland Golf Club expands, once again commissioning Donald Ross to redesign the existing layout to accompany the rapidly changing demands of the game. The newly designed Woodland Golf Club would re-open in 1928.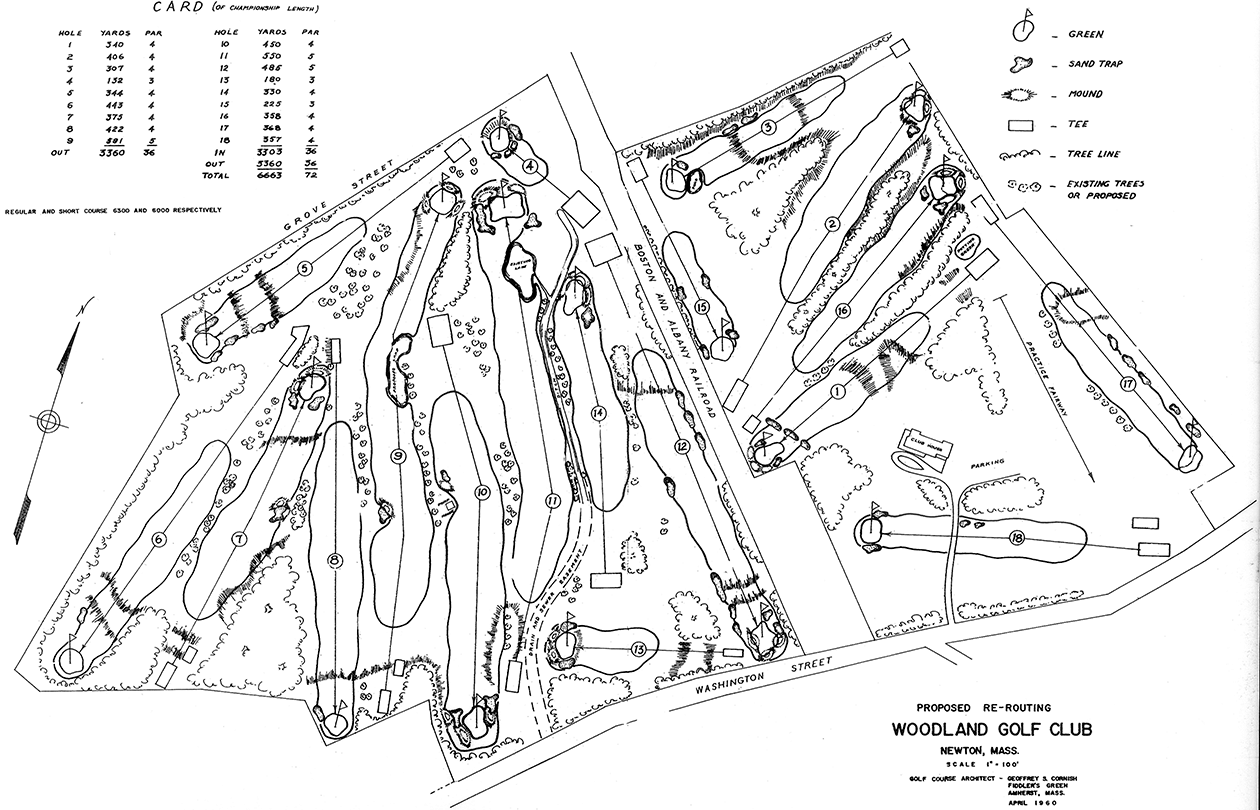 1961
Geoffrey Cornish Redesign
After retaining Geoffrey Cornish for "the great redesign", Woodland re-opens the golf course, and once again keeping up with the modern demands of the game showcases Cornish's signature style of blending the holes with the inherent terrain to provide excellent playability.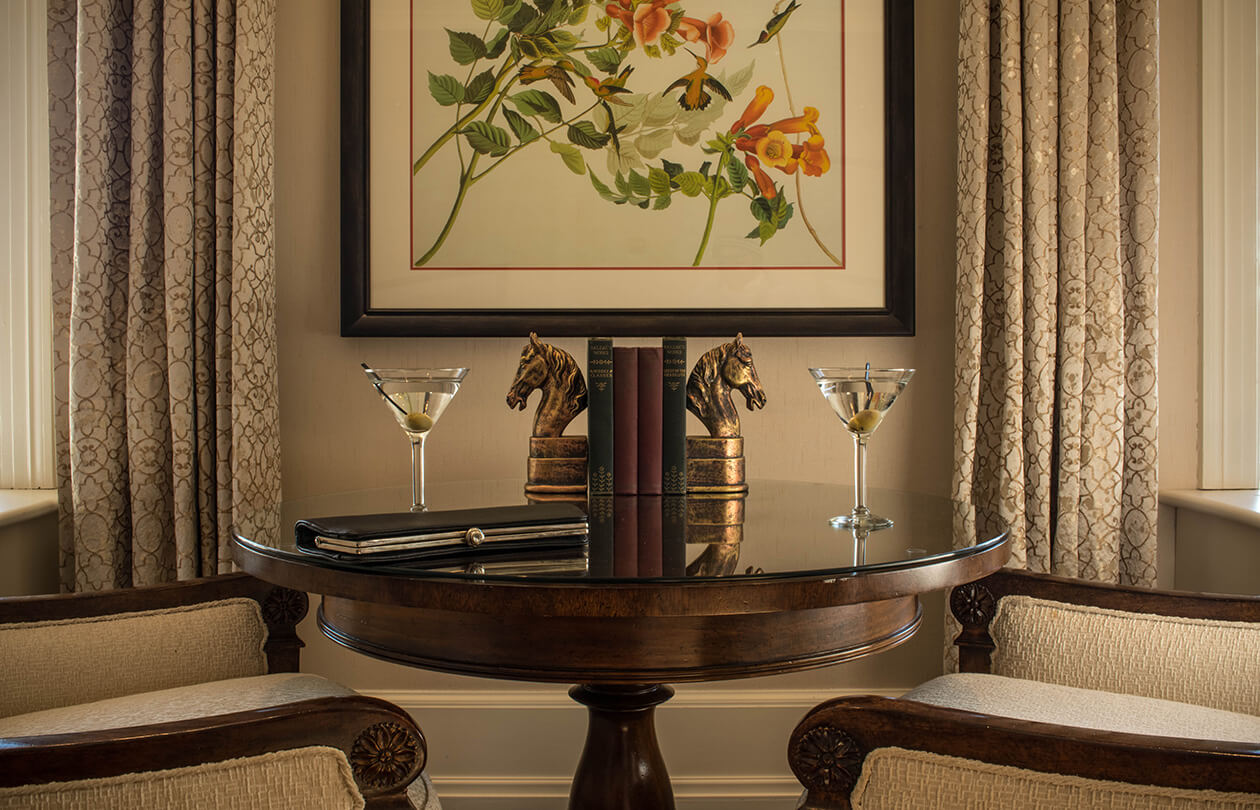 2013
Clubhouse Renovations
Woodland Golf Club completes a massive undertaking, renovating the first floor of the Clubhouse with modern, elegant touches. The Clubhouse re-design maintains the illustrious history of Woodland while providing Members a luxurious home away from home.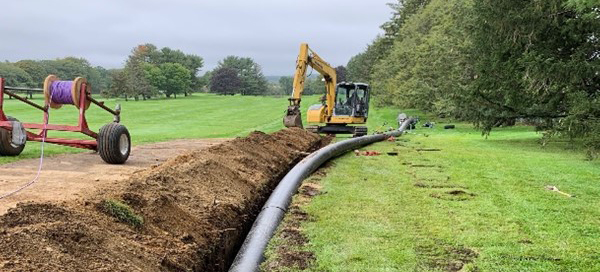 2020
New Bunkers & Irrigation
Under the direction of golf course architect, Tyler Rae, Woodland re-imagines and re-shapes our bunkers for new and exciting challenges and installs a new irrigation system to help maintain our impeccable conditions.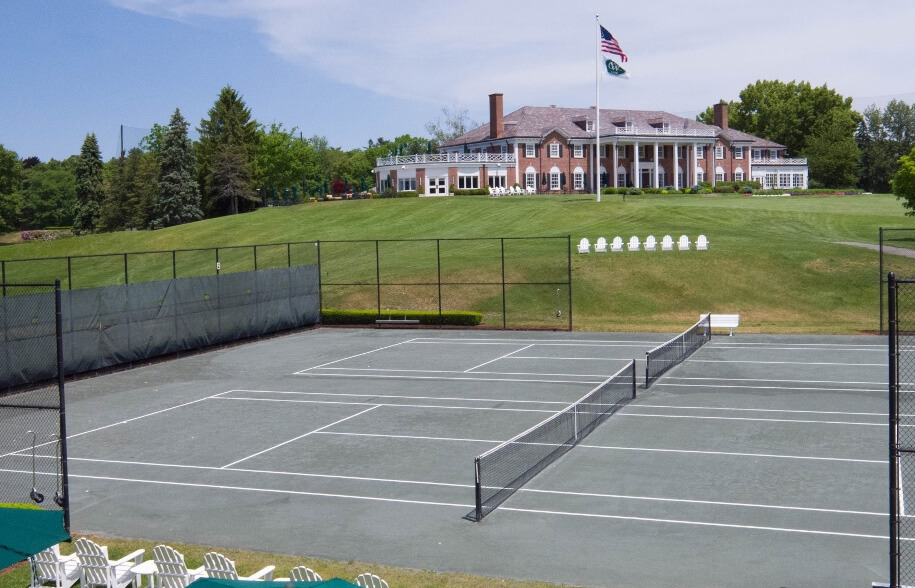 2022
New Racquet Center & Indoor Golf Facility Approved by Membership
Woodland Golf Club is currently planning and constructing a racquet center featuring four platform tennis courts, two pickleball courts and an indoor golf learning center with golf simulator bays for year-round practice and instruction.
1896
1897
1901
1910
1913
1923
1928
1961
2013
2020
2022